About Dietofy
Dt. Kanika Khanna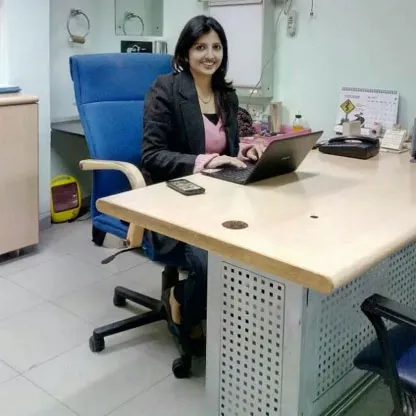 Dietician in Delhi, Top & Famous Dietician Delhi, Dietician Clinic in Delhi, Best Dietician to Consult in Delhi. Kanika is extremely talented and experienced in the field of Nutrition and Dietetics. She has over 10+ years of experience and has been associated with the organizations like "Max Hospital", "British Biologicals", "The Body Care" and "The Apollo Clinic". Kanika is passionate about helping individuals and corporate houses with a holistic approach to health and stress management by organizing Dietofy wellness Camp in corporates like "Standard Chartered Bank", "Urban Clap", "FIS", "Zee Studio" etc.

Ms. Kanika has Post graduated (Topper of the batch) in Food and Nutrition and has graduated in Clinical Nutrition and Dietetics. She loves to study books on nutrition. Her hobby is cooking and she always try to come up with innovative yet healthy dishes. She has travelled PAN India to promote Ketogenic diet during her stint with British Biologicals. Currently She is helping many people online and offline (face to face) consultation to achieve their goals and they continue to live healthy. She is also associated with "The Apollo Clinic" and working towards the goal of creating awareness regarding healthy eating and lifestyle practices.

Dietofy's growth has been entirely through the word of mouth and the faith of the esteemed clients bestowed upon us. Our aim is to provide good service to all the clients. Therefore, Ms. Kanika personally deal with the clients to satisfy their queries & takes interest in their weight loss and other programs they are enrolled in.

Dietofy makes every effort to reduce the many health risks associated with obesity by focusing on the internal body ailments. Besides weight loss, we treat diseases like Cardio Vascular diseases, Diabetes, Nephrological disorders, Liver functioning disorders, Neurological disorder, & very common so called next door disease like high uric acid, blood pressure disorders, hyper acidity, high cholesterol, lean muscle mass building or so called body building. You name it and we shall prevent it with the natural homemade diet.