Gluten Free Diet Consultant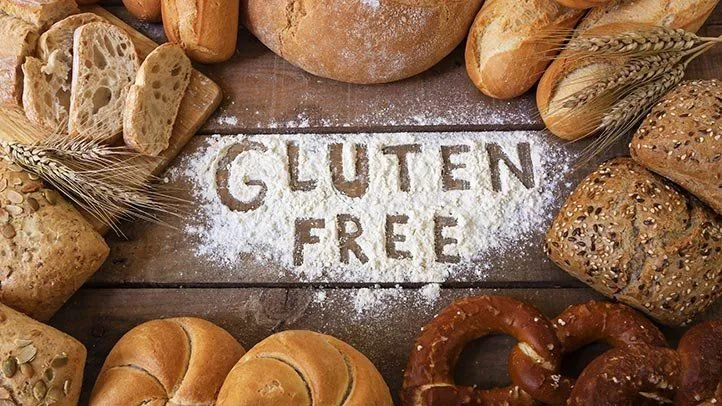 Gluten Free Diet Consultant in Delhi, Dietitian for Gluten Free Diet in Delhi, Nutritionist for Gluten Free Diet in Delhi, Dietician for Gluten Free Diet in Delhi.
Gluten Free Diet has become famous in these days. We all know, Gluten free diet means to avoid gluten and its derivatives. However, gluten is a protein found in grains like wheat, barley, and rye;for example one needs to avoid foods like bread, cereal, pasta, and beer, etc. while being on gluten free diet.

From celiac disease, non-celiac or gluten sensitivity, and gluten ataxia to wheat allergies, all of these disorders contribute to issues like upset digestion and fatigue.

Many of us are unknowingly allergic to Gluten, In some specific conditions, and if we will avoid Gluten, we will see the major differences in issues like; Irritable Bowel Syndrome (IBS), fibromyalgia, arthritis, or an autoimmune thyroid disease, yes in some instances it is helpful in weight loss too

Some symptoms are mentioned below:
• Digestive issues, like bloating, constipation, loose stools and stomach pain
• Fatigue& lethargy
• Deficiency of vitamins
• Skin rashes and itching
• Inflammation
• Migraines

Benefits of Gluten free Diet:
-Reduce lactose intolerance (helps in improving in the production of Gut bacteria called lactase)
-Reduces skin rashes (psoriasis) & eczema
-Improves Energy levels (Helps in absorption of nutrients)
-Helps in weight loss & weight gain too
-Makes gastrointestinal tract healthy (reduces inflammation)
-Reduces the frequency of headaches

Grains, starches or flours that can be part of a gluten-free diet includes:
• Amaranth
• Arrowroot
• Buckwheat
• Corn — cornmeal, grits and polenta labeled gluten-free
• Flax
• Gluten-free flours — rice, soy, corn, potato and bean flours
• Hominy (corn)
• Millet
• Quinoa
• Rice, including wild rice
• Sorghum
• Soy
• Tapioca (cassava root)
• Teff

These are the test recommended for celiac disease,it help your doctor to tell if you have celiac disease or not.
• Blood test : tTG-IgA test.. A blood test will look for antibodies that incorrectly interact with the gluten protein.
• Biopsy from your small intestine. If the above mentioned blood test comes out positive, will likely need to have a biopsy.

Another way to find celiac diseases or gluten sensitivity symptoms is to try a strict gluten free diet for few weeks to observe if the symptoms are improved. Be sure to seek assistance from a doctor or dietitian.

How Dietofy Team will help you
If you are following gluten free diet by your own, your diet may not provide enough of the nutrients you need, such as fiber, iron, and calcium.You may get several deficiencies in your body.Dietofy team will assess your lifestyle and provide you a variety of gluten free options as per your body requirement .Dietofy team willguide you on what to eat and drink to maintain a balanced diet. Some packaged gluten-free foods may be higher in fat and sugar than the same foods that contain gluten.

If you start avoiding gluten, take advice from our team ,can help you plan a healthy well balanced gluten free diet.