Ideal for :
Kids Diet Consultant in Delhi, Dietitian for Kids in Delhi, Nutritionist for Kids in Delhi, Dietician for Kids in Delhi.

Infants, Toddlers, Students, Juvenile Diabetes Malnourished Kids, Fussy Eaters, Autism, Epilepsy, Obesity

Nutrition for kids is based on the same principles as nutrition for adults. Everyone needs the same types of nutrients — such as vitamins, minerals, carbohydrates, protein and fat. Children, however, need different amounts of specific nutrients at different ages.

If you are a parent and Every single day, you are dealing with picky eaters both young and old kids whom eating habits are completely different, struggling with their weight, diseases etc  You need to do some trial and errors with your kids.

Dietofy team of expert dieticians will help you in planning the perfect healthy menu with recipes for your kid without compromising on your kids taste. Dietitian Kanika Khanna in Delhi will provide you some important tips, which should help you guide your kids to eat better.

Healthy diet in Delhi and proper eating habits are essential to be inculcated in a child as early as possible. A balanced diet in Delhi given to the child at the earliest provides all nutrients required for adequate growth and development.

Nutritional requirement of children varies in accordance to the age group. It is necessary that the parents should have knowledge about the age-specific requirements of the diet, which will benefit the child in their growing years.

Special Features:
We do provide Diet for special cases likeIntractable Epilepsy(specialized): treated by ketogenic diet, Autism (GFCF Diet)

Epilepsy is a brain condition that causes a child to have seizures. It is one of the most common disorders of the nervous system. It affects children and adults both.About one-third of people with epilepsy will eventually develop intractable epilepsy. This means that medicines do not work well, or at all, to control the seizures. The ketogenic diet (KD) is an effective treatment option for intractable epilepsy.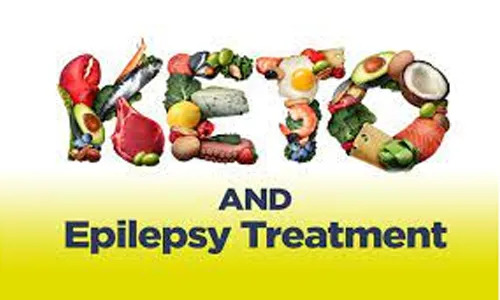 Yes through a ketogenic  diet seizures can be reduced: Ketogenic diet is a diet that is high in fat, moderate  in protein and low in  carbohydrates. It may help control the frequency of seizures in children who are suffering from intractable epilepsy.

Do not start keto diet in children's by your own as it has both side effects and effectiveness. Start the diet under keto expert Nutritionist so that your Nutritionist may advice vitamins and minerals supplements because this diet is very restricted. Work with your Nutritionist to make sure you are doing it safely.

Review of our client:
-Juvenile Diabetes (Type 1)and  Type 2Diabetes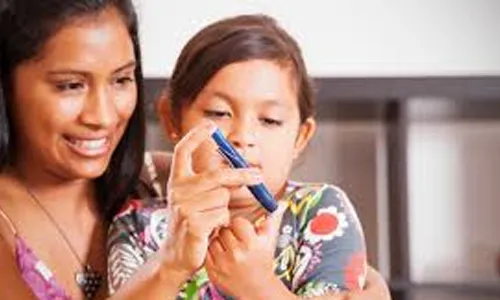 Diabetes is a metabolic disease in which body becomes resistant to insulin or when the pancreas stops producing enough insulin.Diabetes Can Affect Children Too.The common type of diabetes in children and teens was type1. It was called juvenile diabetes. With Type 1 diabetes, the pancreas does not make insulin hormone.

Now younger people or kids are also getting Type 2 diabetes due to the poor life style or obesity.
Dietofy offers diabetes reversal program for kidsby doing just simple modification in diet. Dietofy team under the guidance of Nutritionist Kanika Khanna will guide you on healthy meals, will make you learn to make healthy choices and balance carbohydrates, protein, and fat can help children with diabetes keep their blood sugars in a healthy range.

Dietofy Program Features:
Dietofy Team and Nutritionist Kanika Khanna truly being there for you through out the program as a part of family
We provide counselling to kids to eat well, make them educate about the food
Focus on lifestyle modification program, not just reducing the calories and carbs.
Delicious diet plans with healthy options
Frequent blood sugar and weight monitoring on the Most convenient app via Whatsapp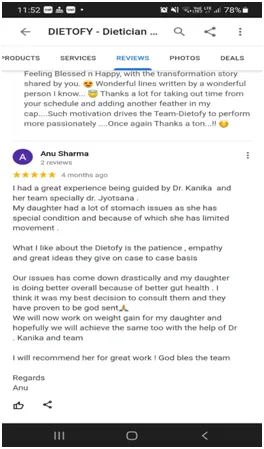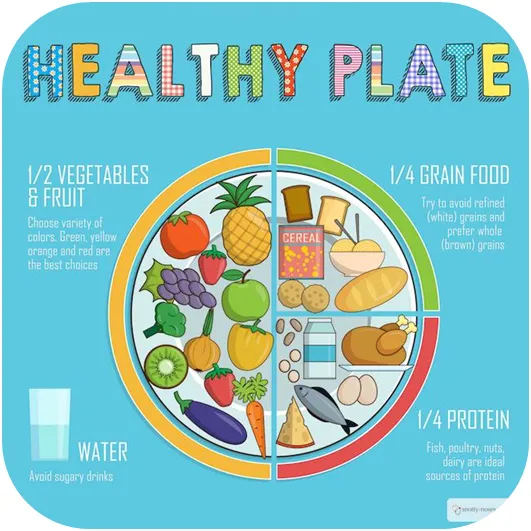 Consider these nutrient-dense foods:
Protein. Choose seafood, lean meat and poultry, eggs, beans, peas, soy products, and unsalted nuts and seeds.
Fruits. Encourage your child to eat a variety of fresh fruits dried fruits — rather than fruit juice. If your child drinks juice, make sure it's 100 percent fresh fruit juice without added sugars and limit his or her servings.
Vegetables. Aim to serve avariety of vegetables, including dark green, red and orange, beans and peas, starchy and others, each week. Avoid canned or frozen vegetables
Grains. Choose whole grains, such as whole-wheat bread, oatmeal, popcorn, quinoa, or white rice mix with veggies . Limit refined grains such as white bread, pasta and rice.
Dairy. Encourage your child to eat and drink fat-free or low-fat dairy products, such as milk, yogurt
Aim to limit your child's calories from:
Added sugar. Limit addedtable  sugars. Avoid drinks with added sugars such as soda and sports and energy drinks.
Saturated and trans fats. Limit saturated fats — fats that mainly come from animal sources of food, such as red meat, poultry and full-fat dairy products.
Sodium. Encourage snacking on fruits and vegetables instead of chips and cookies. Check nutrition labels and look for product low in sodium.